M.Sc. Akhmad Rizali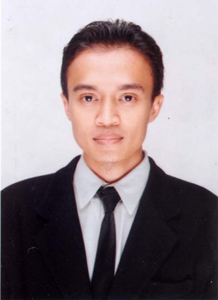 Geburtstag und Geburtsort:
15 April 1977, Madiun, East Java - Indonesia
Momentaner Arbeitgeber:
Center for Conservation and Insect Studies (CCIS), Peka Indonesia Foundation
Komplette Adresse:
Komplek IPB Sindangbarang II
Jl. Uranus Blok H No.1
Bogor
West Java
Land:
Telefonnummer:
Faxnummer:
E-Mail Adresse:
Private Webseite:Forschungsinteressen:
Community Ecology, Biodiversity, GIS, Landscape Ecology, Invasive Species, Island Biogeography
Forschungsgebiete:
Forschungsprojekte:
Alien invasive ant species are major threats to indigene and endemic ant species for small islands such as in Seribu Islands. The main objective of this project is to quantify to which extent invasive ant populations is affecting native ant communities that may be endangered and endemic. The study will clarify how much species are native and endemic, and how much are introduced and invasive. Ecological observation will be conducted in three different islands representing three conditions: highly populated island, unique bird island, and unexplored island. Ants will be surveyed by pitfall traps and intensive collecting method in plots. All information gained from the project will be used to develop conservation strategies of local species in the protected area.
Publikationsliste:
Konferenzbeiträge:
Bücher/Filme/Öffentlichkeitsarbeit:
Wieso wurden Sie Ameisenforscher?:
I like ants and I think ants can be used as good model to study related to ecological processes
Kommentare: