Prof. Dr. phil. K. Eduard Linsenmair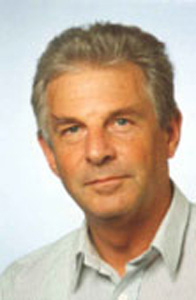 Geburtstag und Geburtsort:
Momentaner Arbeitgeber:
Komplette Adresse:
Theodor-Boveri-Institute for Biological Sciences
University of Würzburg
Land:
Telefonnummer:
Faxnummer:
E-Mail Adresse:
Private Webseite:Forschungsinteressen:
Main research: orientation physiology, behavioral ecology, sociobiology, and as main subject in recent years tropical biology.

Research Focus: tropical biology. Main aspects: tropical biodiversity, structures and structuring factors of tropical communities, adaptations to unpredictable conditions, particularly in organisms and communities of the West-African savannahs, ecosystem analysis of the savannah, conservation biology in the tropics, syn-ecology, ecophysiology and behavior ecology of tropical anuran and arthropods, canopy research, animal-plant interactions.

Forschungsgebiete:
West Africa (Ivory Coast) and South East Asia (Malaysia and Indonesia), also South America (Ecuador, French Guiana).
Forschungsprojekte:
Editorial work:
Managing editor of the leading international journal "Behavioral Ecology and Sociobiology":1988 -1994. Member of the board of editors of the "Journal for Evolutionary Biology (1988-1990), "Ethology Ecology & Evolution (since its foundation). Behavioral Ecology and Sociobiology 1994-98; Ecotropica since its foundation. Referee for a large number of scientific journals.

Reviewer:
For many national and international science promoting institutions, ministries, GTZ, universities, EU, UNEP etc.. Supervisor of a large number of dissertations and diploma theses. Many official functions within the self-administration of the Universities: for many years member of the executive committee of the Faculty (Fachbereichsrat; Dean of the Faculty; member of the Senat for several periods, since 1992 member of the financial commission (Haushaltskommission); since end of 1994 responsible for the student exchange programme with Duke University, Durham North Carolina, USA; etc..

Initiator and coordinator of the main emphasis programme of the DFG:
"Mechanisms of the maintenance of tropical diversity". Co-organizer of two other main emphasis programmes of the DFG ("Biochemical and physiological mechanisms of ecological adaptations in animals" and "Chemical ecology - natural compounds as behavioral modificators"). Initiator and chairman of an ESF (European Science Foundation) programme on "Tropical canopy research", and co-initiator of the "Flanking programme for tropical ecology" of the GTZ and member of the programme and evaluating board. President of the "Gesellschaft für Tropenökologie" (gtö, The Tropical Ecology Society). Member of the National Committee for Global Change Research. Member of the Scientific advisory board of the WWF, Research Institute Senckenberg, Natural History Museum Berlin; Head of the scientific advisory board and member of the curatorium of the ZMT (Centre for Marine Tropical ecology), Bremen

Elected member:
Mitglied des Fachkollegiums 'Zoologie' der DFG für das Fach 'Ökologie und Ökosystemforschung' (Wahl Nov.2003)
Publikationsliste:
For a detailed list of publications please click here
Konferenzbeiträge:
For a detailed list of conference contributions please click here
Bücher/Filme/Öffentlichkeitsarbeit:
For a detailed list of public outreach please click here
Wieso wurden Sie Ameisenforscher?:
Kommentare: