Dr. Mostafa R. Sharaf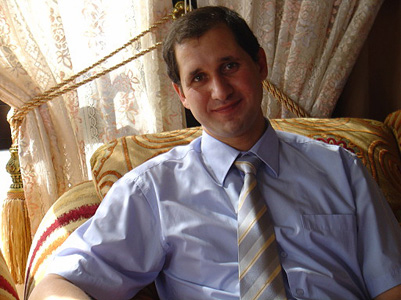 Geburtstag und Geburtsort:
22 August 1974, Cairo - Egypt
Momentaner Arbeitgeber:
Entomology Department, Faculty of Science, Ain Shams University, Cairo, Egypt
Komplette Adresse:
Biology Department
Teachers College
Abha
PO Box 249
Saudi Arabia
Land:
Telefonnummer:
+20 101143945
+20 502073327
+96 69740319
Faxnummer:
E-Mail Adresse:
Private Webseite:Forschungsinteressen:
Ant Taxonomy, Ant Bioderversity, Ant Ecology
Forschungsgebiete:
Forschungsprojekte:
M.SC. Title: Biodiversity, taxonomic studies and gamma radiation effect on ant species (Formicidae-Hymenoptera) in two governorates (Dakahliya and South Sinai).

Ph.D. Title: Taxonomic and Ecological studies on family Formicidae (Order: Hymenoptera) in Egypt including some protectorates with study of some insect fauna associated with ant species

Academics: study of the egyptian ans Arabian ant fauna.
Publikationsliste:
Sharaf, M (in preparation). Tapinoma taylori sp. nov. a new ant species (Hymenoptera: Formicidae) from Saudi Arabia.

Sharaf, M & Taylor, B. (in preparation). Ants of the genus Solenopsis Westwood, 1841 (Hymenoptera:Formicidae) in Egypt with description of the worker caste of s. cooperi donisthorpe, 1947.

Sharaf, M (2007). Monomorium dentatum sp.n., a new ant species (Hymenoptera:Formicidae) related to the fossulatum-group from Egypt. Zoology in the Middle East (41).

Sharaf, M.and Al-zailaie,K. (2006). Ant fauna (Insecta: Hymenoptera: Formicidae) of Farasan islands protectorate (Saudi Arabia). Bull.Soc.Ent.Egypt. 83, 2006 (61-68).

Mohamed, S.; Zalat, S.; Fadl, H.; Gadalla, S.; Sharaf, M. (2001). Taxonomy of ant species (Hymenoptera: Formicidae) collected by pitfall traps from Sinai and Delta regions, Egypt. Egypt J. Nat.Hist., 3:40-61.


Konferenzbeiträge:
Bücher/Filme/Öffentlichkeitsarbeit:
Wieso wurden Sie Ameisenforscher?:
The Ant is an interesting insect with wonderful behaviour which I admire, the Egyptian Formicidae is very poorly studied and collected and is in a great need to be studied.
Kommentare: