Aims and goals of ANeT

ANeT (International Network for the Study of Asian Ants) was founded in 1999 for the promotion and communication of all kinds myrmecological of research in Asia, ranging from the fields of ecology, taxonomy, systematics, phylogeny, morphology to social behavior and many more.

The aim of ANeT goal is connect research on Asian ants all over the world by offering a platform for communication and exchange. A further goal of ANeT is to support the next generation of myrmecologists in Asia and to connect them to those already being in business.

Therefore the primary mean of ANeT is the organization of an international conference which currently will be held in every other year at various locations around Asia.

Since 2007 the peer reviewed, open access journal Asian Myrmecology, is published by the Universiti Malaysia Sabah, on behalf of ANeT. Asian Myrmecology has an increasingly rising impact factor and an on-line-first publication policy that enables speedy publication. The subjects of the papers published in Asian Myrmecology reflect the whole topical diversity of ANeT.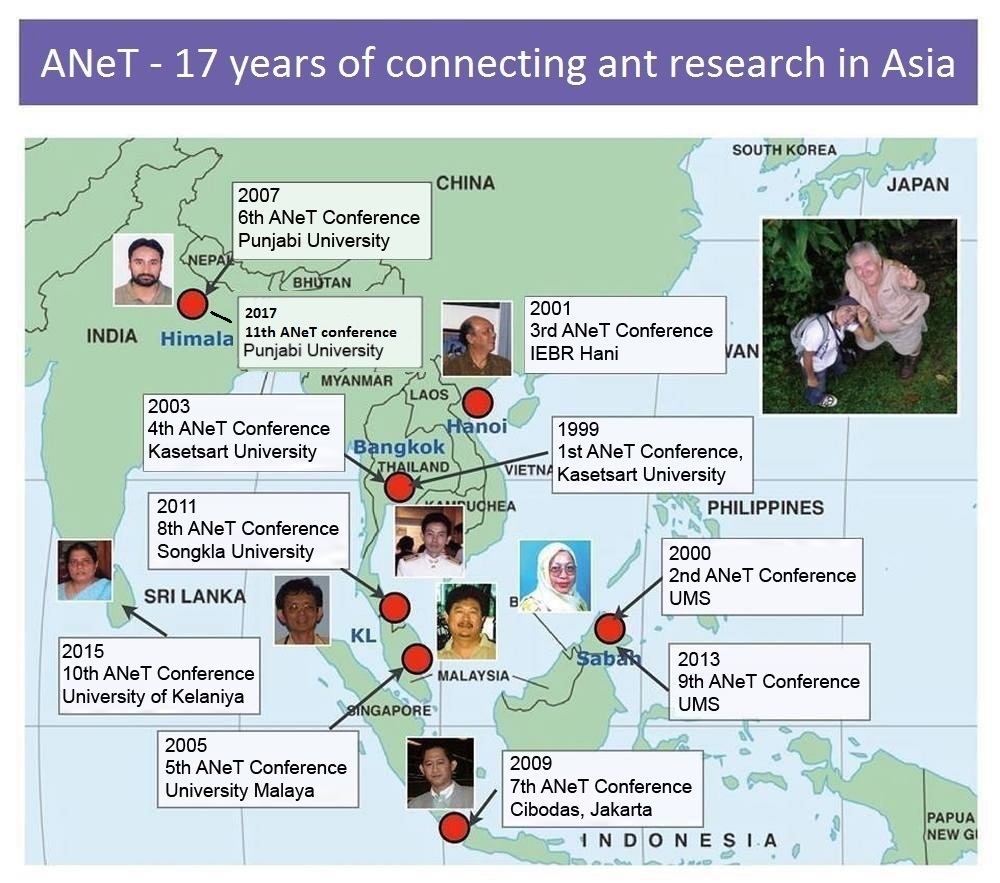 Map modified after a draft version of Yoshiaki Hashimoto: Dear Yoshiaki san, thank you for your kind permission to use this on our website!